Ten years ago, Theatre Embassy made an illustrious project called Slavernij Moment NU on the NDSM site in Amsterdam. A decade after this spectacle, Theatre Embassy returned with a renewed version, adapted to the city of Amsterdam and its canals: Amsterdam, De Swarte Bocht, a theatrical route along the history of slavery in the canals of Amsterdam.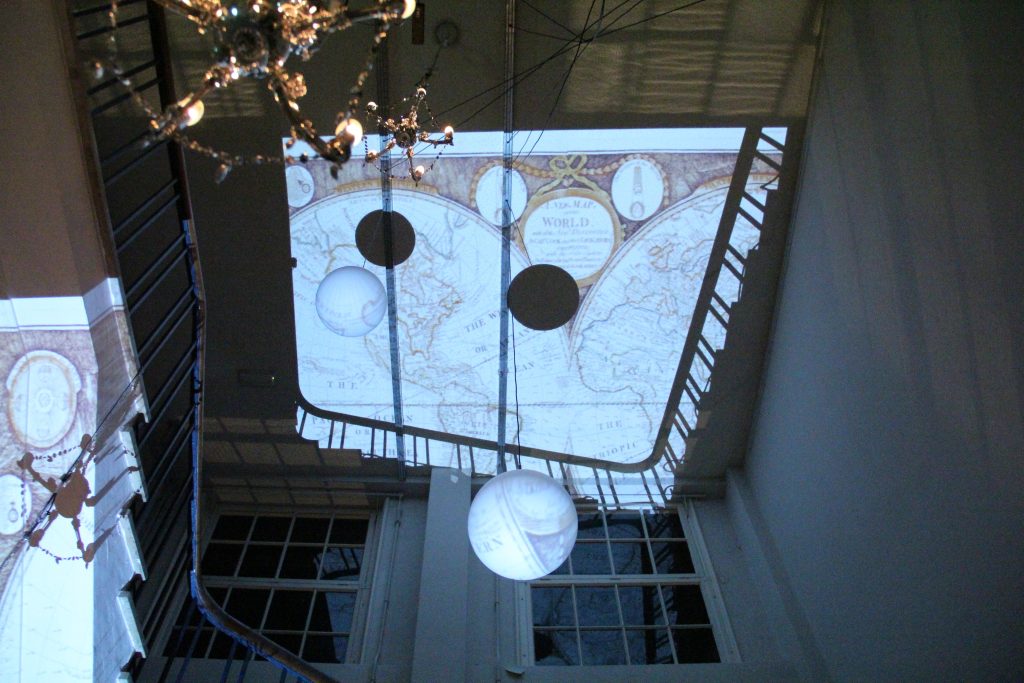 During a trip over land and water, the public was led via the Brouwersgracht, the Herengracht and the Amnesty House on the Keizersgracht past theatrical scenes, images and songs. These described Amsterdam's history of slavery: De Gouden Bocht (The Golden Bend) was transformed into De Swarte Bocht (The Black Bend).
During this tour, the audience experienced the influence and consequences of slavery on our city and society. The Swarte Bocht linked up with the closing of the commemoration activities, during which the netherlands commemorated and celebrated the abolition of slavery exactly 150 years ago. Amsterdam: The Swarte Bocht was a collaboration between Theatre Embassy and Amnesty International.
Location: Centrum Amsterdam: 21 oktober t/m 27 oktober 2013
Public: 350
Concept and direction: Berith Danse
Design: Bartel Meyburg
Costume: Thera Hillenaar
Text: Caroline van Leerdam
PR: Sabine de Tonnac
Video: Andrea Montenegro
Actors: Guilly Koster, Caroline van Leerdam, Naomi Antonius, Frans de Wit
Song & dance: NAKS Nederland (e.a.)