62. sudan: Crossroads / Tagato – 2012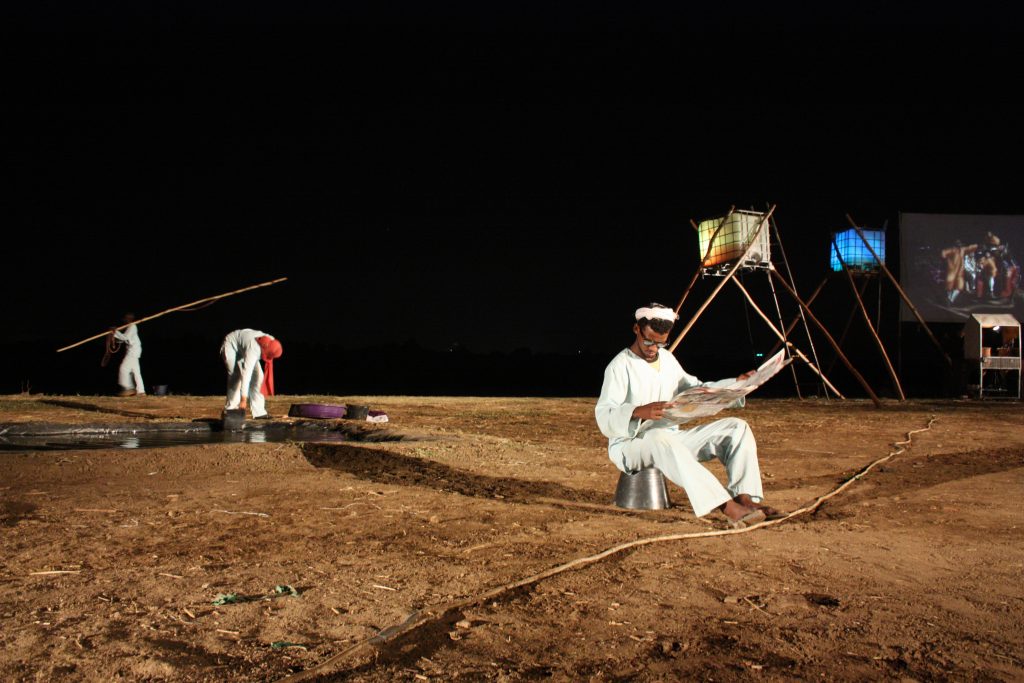 Crossroads – Tagato was an intercultural theatre co-production, about coming from different places, 'meeting' each other and separating again. In the project, the (artistic) process of working together in an international and interdisciplinary team, is just as important as the result. The final presentation was held during the Albugaa Theatre Festival 2012. The project is a co-production between Albugaa Theatre Company (Khartoum) and Theatre Embassy (NL) in artistic collaboration with PIPS:lab (NL).
---
Sudan was the largest country in Africa, which was split into two countries. Khartoum is where the Blue Nile and the White Nile meet (1 + 1 = 1). Water – and the lack thereof – plays an important role in the history of Sudan, on the border of the Arab world and Sub-Saharan Africa. Torat is her Nile goddess, who not only implies the meaning of water but also depicts the power of women in African culture. She is our muse who is central to this project.
Partner organization: Albugaa Theatre Company
Executors TE: 4
Pips; Lab: 5
Cross Over: 1 (NL-Togo) 1 (Sudan-NL)
Local artists: 12
Production team: 6
Target group: General audience
Audience: 1500
Amount: 5
Volunteers: 5
Participating Organizations: PIPS: lab, National Theatre festival Sudan, College of Music & Drama, University of the Two Niles, SWDPA.
Finances: Theatre Embassy, PSO.
Theme: Point of meeting and saying goodbye
DVD: Global Theatre Connection by Andrea Montenegro and Berith Danse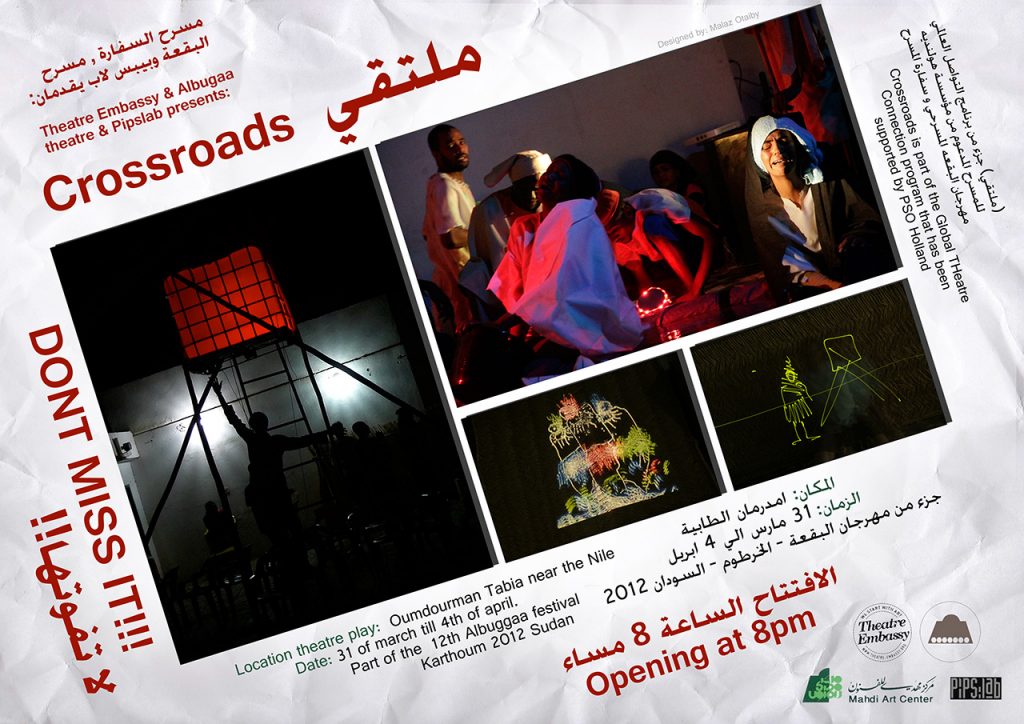 Watch on vimeo