44. Bolivia: Tierra Espiritual II – 2009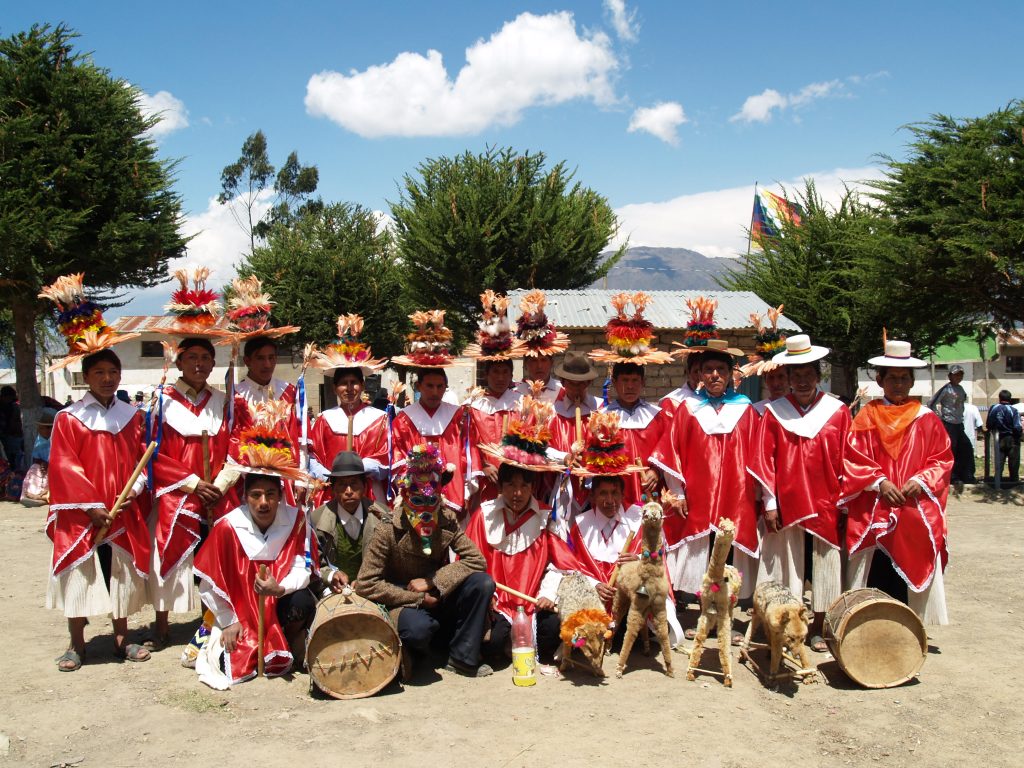 For the second time, the Tierra Espiritual festival was organized as a crown on the activities of the previous 12 months. This year's central topic was 'sacrifices'. The working process was focused on performing rituals of thankfulness around the agricultural activities and the dances. Roberto Callisaya returned to his community in Bolivia for the second time to educate the children of remote Copusquia about the rich musical traditions of their Aymara community together with artistic director Berith Danse. Roberto's broadcast took place as part of the PSO Crossover programme for migrants in the Netherlands. In the same year, Minister Koenders visited the project, and a choreography intern researched the roots of Bolivian native dance. Another trainee from the theatre school Utrecht worked on theatre lesson cards for children at the schools. A second documentary and photo series were released. One picture was chosen for the year calendar of the Oxfam Novib 2010.
---
Partner organisation: Asociacion Yatiyaña
Executors: 3
Local artists: 125
Invited artists: Grupo de teatro Kuna Gori Gori Panama 5
Target group: Aymara community of Copusquia
Audience: 3000
Workshops: 9 schools, 300 students.
Volunteers: 150
Participating Organizations:
Finances: Oxfam-Novib, SHI, Dutch Embassy in La Paz, Theatre Embassy.
Theme: Recovery Indigenous music, song & dance
DVD: Edu video II Tierra Espiritual by Andrea Montenegro and Native recording by Alejandro Callisaya.
Watch on vimeo