46. Netherlands- Senegal: The Good Hope/ Op Hoop van Zege – 2009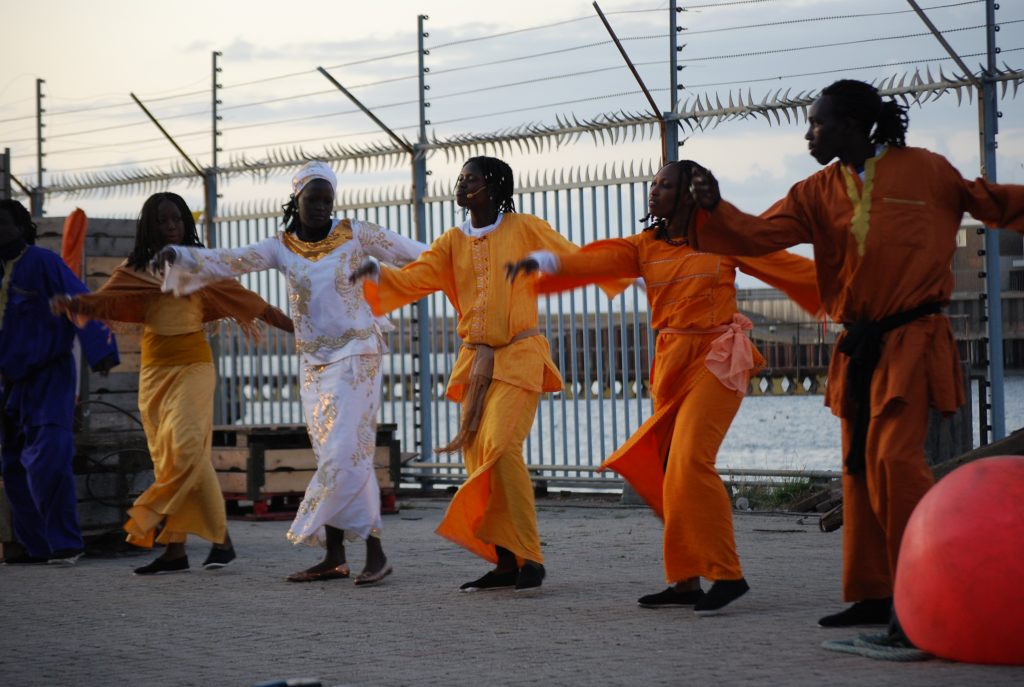 The Good Hope is a Dutch classical theatre play, written by Herman Heijermans in 1900, and talks about the socio-economic situation of Dutch fishermen of this era. The main message of this play is that fishermen pay too high a price for the fish, risking their lives by embarking on ships that are not seaworthy. The play treats topics such as the social position of fishermen and their families, relations between ship-owners and fishermen and problems that fishermen encounter at sea.
"Mother-ships"
In Senegal, fishermen still pay a high price for the fish they catch. Fishermen from the town of Saint Louis are working under harsh conditions on board of so-called bateaux de ramassage, or "mother-ships". These mother-ships take up to two hundred artisanal fishermen on board and ship them to fishing grounds of other African nations. During three months, the artisanal fishermen fish these waters with their own fishing gear and canoes, with the mother-ship as a basis. Those three months are not easy; fishermen make days of at least sixteen hours, seven days a week with one rest day in three months, they sleep under bad conditions, receive minimal food and water and have little or no opportunity to wash themselves or their clothes. Every year people die on board these ships.
---
The principal idea of the project
In an artistic and social exchange between Senegalese and Dutch theatre-makers, and with The Good Hope as a point of departure, a Senegalese version of the play was created. Through and during this process of adaptation, creation and performance, and in close cooperation with local civil society organisations and unions, the project aims to:
Fuel a debate, and a lobbying and empowerment process on the possibilities for improvement by giving a subtle but clear, critical reflection on the working conditions on board of mother ships;
Reinforce the Senegalese cultural sector through exchange between Dutch and Senegalese artists.
Partner organisation: Centre Culturel Abdel Kader Fall
Executors TE: 4
Local artists: 14 (1 Dutch actress)
Production team: 6
Target group: General audience
Audience: 2000
Performances: 6
Volunteers: 5
Participating Organizations: Fringe festival, Tolhuistuin, Norfolk. Trend forward, CNV
Finances: Hivos-Ncdo fund, Theatre Embassy and Municipality of The Hague.
Theme: Working circumstances of fisherman in Senegal.
Photo exposition at de Zwijger in Amsterdam by Rachel Corner