02. Bolivia: Romeo en Julieta – 2002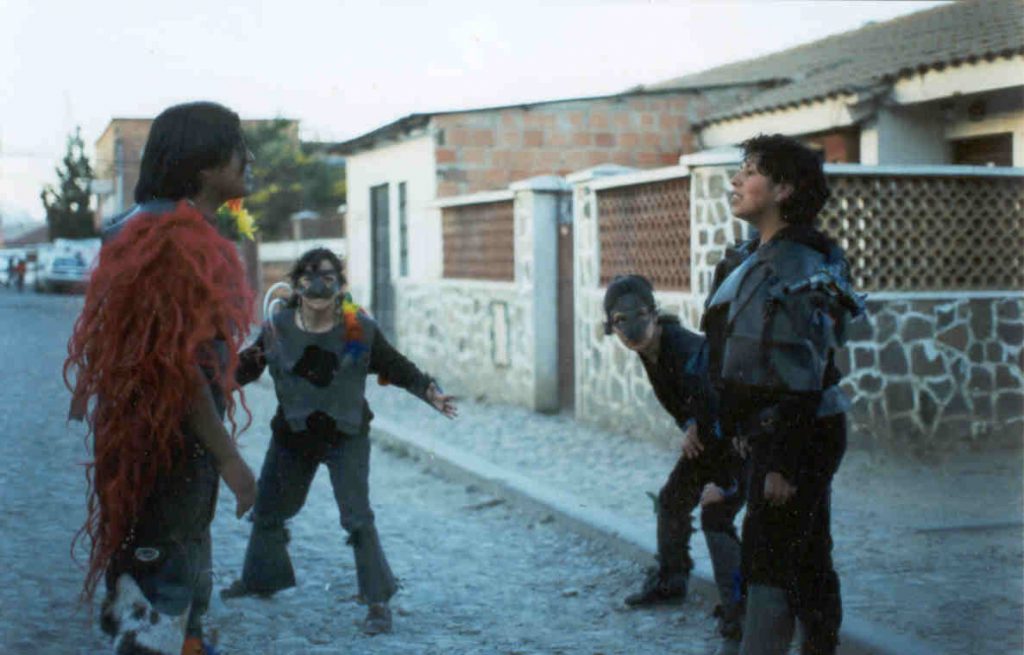 Working with 10 young members of the theatre group and devising a performance inspired by an existing text.
They chose to adapt Romeo and Juliet by William Shakespeare. The theatre was intended as the vehicle through which young people can be reached for information on topics such as budding sexuality among young people, hidden sex information for young people about sexually transmitted diseases and unwanted pregnancy, clashes between traditional and modern culture, male-female relationships and homosexuality. The players themselves are young people between the ages of 16 and 23. They determined the design and performance of the piece so that there is direct communication between the play and the audience, between young people and their peers.
We think that despite the fact that Romeo and Juliet is a Western European play, its themes are appealing to the Bolivian youth since the play addresses a universal theme: Love and the Impossible Love.
COMPA / El Trono stems from the boys' prison in La Paz where Ivan Nogales worked as a sociologist. This prison, also called EL Trono, had no activities for the boys who have been imprisoned for 2 to 3 years. Ivan developed programs and set up a theatre group of boys from prison. Some of them are still active in the theatre group now outside the prison walls.
Partner organisation: Teatro Trono/COMPA
Place: El Alto in La Paz
Director and trainer: Berith Danse
Local Artists: 10
Target group: Street Youngsters
Volunteers: 4
Audience: 1000
Performances: 2
Participating Organisations: CMC, Amsterdam-Light
Theme: Sexuality