63. Netherlands: Amsterdam de Swarte Bocht – 2013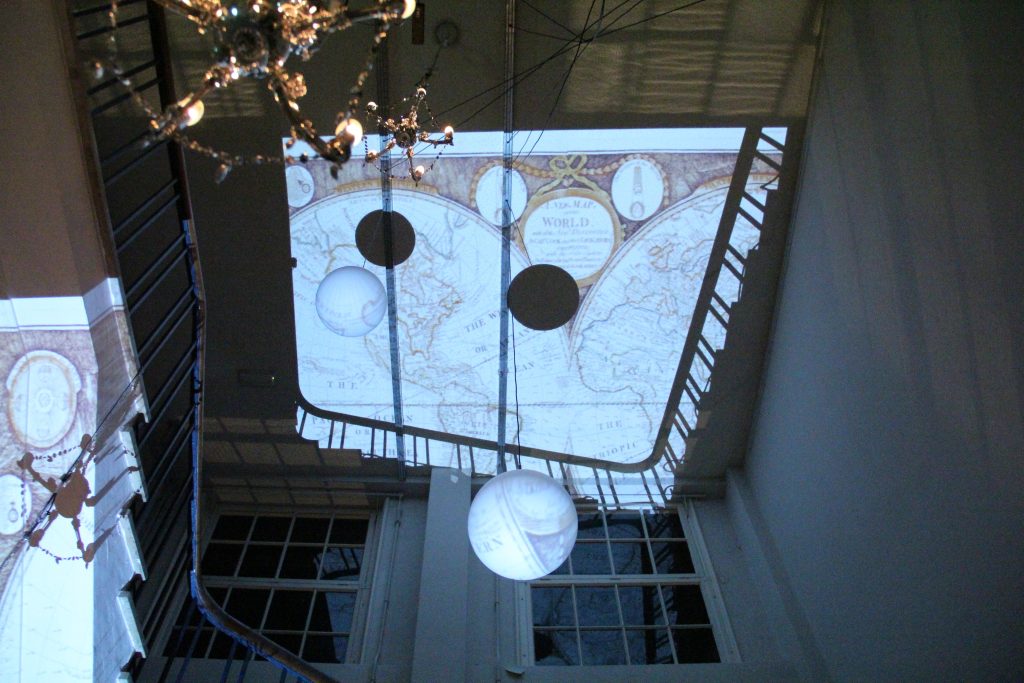 ​​In collaboration with Amnesty International, we presented a theatrical route through the slavery past of Amsterdam, Amsterdam: De Swarte Bocht. The performances took place daily from October 21 to October 27 at various locations in Amsterdam, including the Brouwersgracht and the Amnesty House. For two hours, the audience was guided on foot and by boat to places where theatrical scenes took place that gave an image of the slavery past of Amsterdam.
In Amsterdam: De Swarte Bocht, our past came to life through installations and theatrical scenes in a playful and dramatic way, and one experienced the influence and consequences of slavery on our city and society. The performances marked the end of the commemoration activities, in which the Netherlands commemorated and celebrates exactly 150 years since slavery was abolished.
Ten years ago, Theatre Embassy made an illustrious project Slavery Moment NU on the NDSM site in Amsterdam with the theme of slavery history. A decade after this location performance, Theater Embassy returned with a renewed version adapted to the city of Amsterdam and the canal belt.
Partner organization: Amnesty International Amsterdam
Executors TE: 14
Local artists:
Production team: 1
Target group: General audience in Amsterdam
Audience: 350
Amount: 7
Volunteers: 20
Participating Organizations: Amnesty International, Bert Barten and Tineke Storteboom, Carl Haarnack, Daan Bronkhorst, Okke ten Hove, Zeeuws archief, Nieuw Media Platform, Amsterdam boat events, Foryouandyourcostumer
Finances: Mondriaan fonds, Voor de kunst, Theatre Embassy.
Theme: Slavery History
Watch on youtube