12. Pakistan: A Dialogue with the Moon – 2005
A theatre ritual to give way to Pakistani women.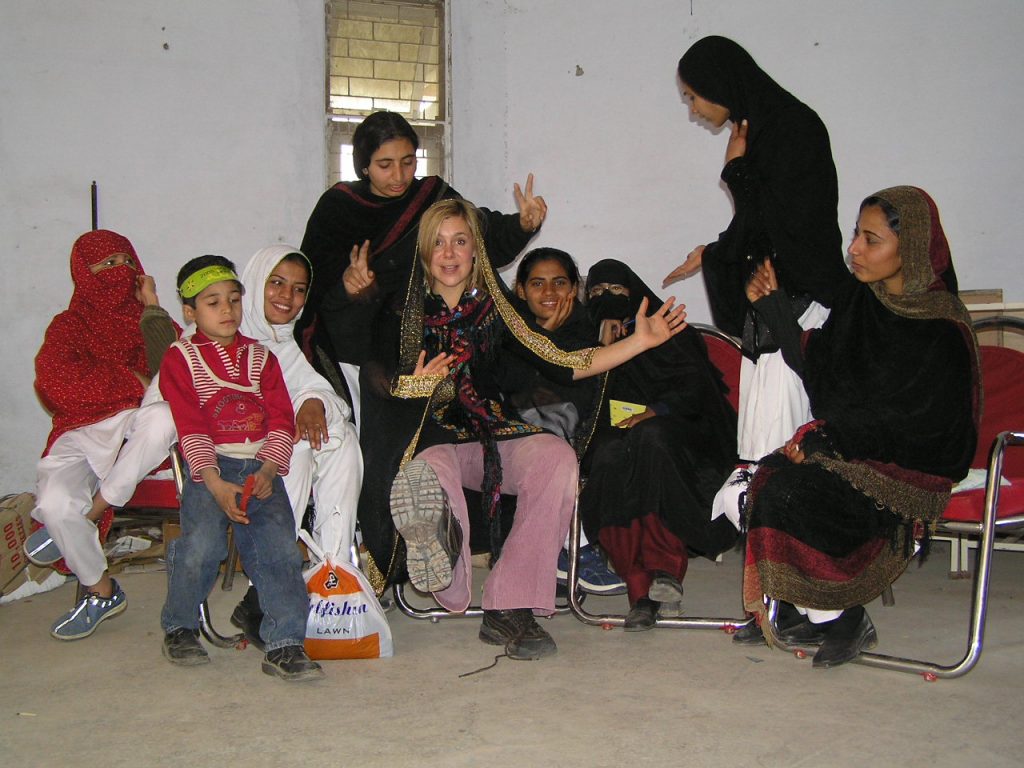 In January 2005, Fre Hooft van Huysduynen from the Theatre Embassy hopped on the plane to Pakistan, together with Margreet Veen, the financial and cultural officer at the political chambers of The Hague. Fre as a theatre director and workshop-conductor; Margreet as video and photo documentor. But both as Theatre Ambassadors.
The goals:
Creating a short play with Pakistani women on the strength of femininity.
Investigating in what way it is possible to work through theatre with Pakistani women.
Strengthening the cultural awareness of Pakistanis and women especially.
Tightening the bonds with our partner Lok Rahs and discussing future cooperation.
Partner organisation: Lokrahs
Place: Depalpur, Pakistan, January-February 2005
Director: Fre Hooft van Huysduynen
Local artists: 9
Target group: Women
Audience: 500
Presentations: 1
Volunteers: 13
Participating Organizations: Festival Boli Mela
Finances: Dutch Ministry of Foreign affairs, Mama Cash, Vodafone.
Theme: Women rights